Farm Fresh Chicken Eggs Available! $4.00/Dozen (On hold until further notice due to illness in our family)
Farm Fresh Duck Eggs Available! $6.00/Dozen
(Call for availability, as these sell out fast!)
​(On hold until further notice due to illness in our family)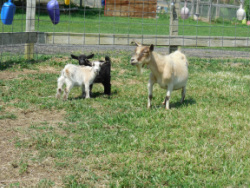 Each spring (born in April), we usually have a few miniature goats for sale. Contact us in spring about baby goats.

Already disbudded, wormed, and had tetanus vaccinations.

Lovely pets! Cute as a button!

$300 each
---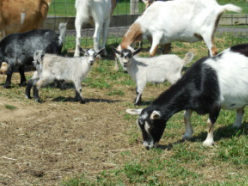 Each spring, we often have a few miniature goats for sales.

Contact us in spring about baby goats.

They sell for $300 each. They are excellent pets.
---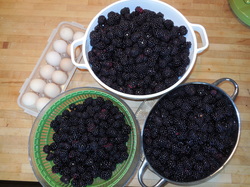 We often sell our blackberries, by the half pint.

Prices vary each season.

Please always call for availability - they are usually in around July.

Our blackberries are very sweet, large, and always organic - we use NO sprays on any of our crops; we use our own livestock manure as fertilizer.
---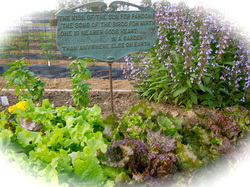 Check with us during the summer and fall for our farm fresh, organically grown herbs.

They can be found in our farm refrigerator, labeled and priced seasonally.

We carry dill, tarragon, thyme, parsley, cilantro, sage.
---